"CARRY YOUR STORY"
A story of inter-generational legacy and the vision of a WOMAN.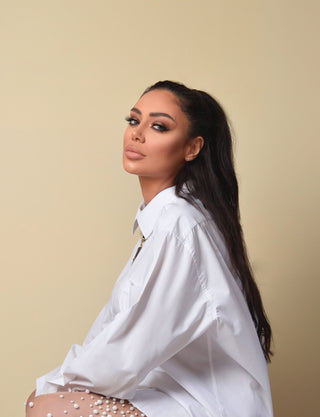 Manar Laktineh
Inspired by her twin daughters, Manar created a line of designer bags and accessories in 2012, that embody the essence of the brand's fun, feminine, vibrant, elegant, and innovative character.

The brand's philosophy revolves around independence, evolution, and creativity, which Manar uses to turn life's challenges into opportunities. Her newfound energy for creating, alongside her confidence and credibility as an award-nominated designer are reflected in Manar Laktineh's fine products crafted with the highest-quality materials.

Manar's designs have been loved and worn by international celebrities and featured in renowned magazines since the beginning of her journey. Her concept has already been showcased and sold by credible resellers and department stores. Today, the brand's name "Manar Laktineh" reflects the designer's true passion for her craft and dedication to creating statement items that inspire and empower!

Join the Manar Laktineh world and become a part of a story that embraces women and creativity. Experience the designs curated for your intentional living and carry a piece of the brand's DNA with you every day.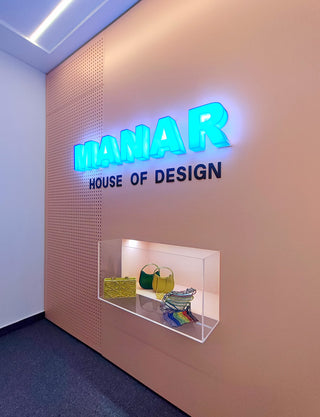 Our Locations
Lebanon
529 Center (Behind Spinneys 24)    
5th Floor - Apt 5A
Dbayeh - Lebanon

+961 76 476747
USA
MANAR HOUSE OF DESIGN BML LLC
Robert Payne Sole MBR
30 N GOULD ST STE 100
SHERIDAN, WY 82801